catering
Our Catering Services
about us
Our Story of Success
A deep love for food and to share exquisite taste with the world.
Thank you for choosing Good Buds Catering Inc. You are about to embark on an epic food journey. A little about Good Buds…It's a family run business created by passionate people dedicated to changing the entire dining experience. We're all about food. When you and your guests dine with us, it will be an unforgettable moment from start to finish. Whether you're planning a wedding or celebrating a milestone event; our catering team will ensure that the food we present will astound you and your guests.
We're excited to excite your taste buds. Using traditional recipes; we add our modern touches creating a delicious and flavorful version of some classics, as well as some new creations. Let our catering team help you explore the foodie within you. Take adventure with our multicultural cuisine or enjoy a classic with our flavorful twist. Have a specific theme or flavor palette? Work closely with our team to create a customized menu that fits your occasion.
Know where your food comes from. You can rest assure that we use the best ingredients that we can source. Our chefs personally select the best products to take your meal to the next level. We are huge supporters of our community and do our best to use as many local producers as possible. We do everything we can to create opportunities and mitigate our carbon footprint.
Sincerely,
Good Buds Team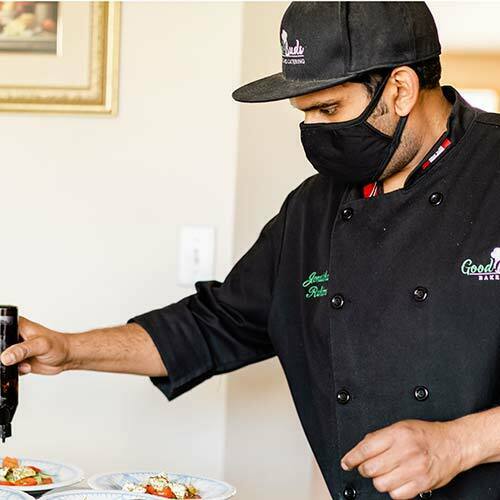 Jonathan Rahim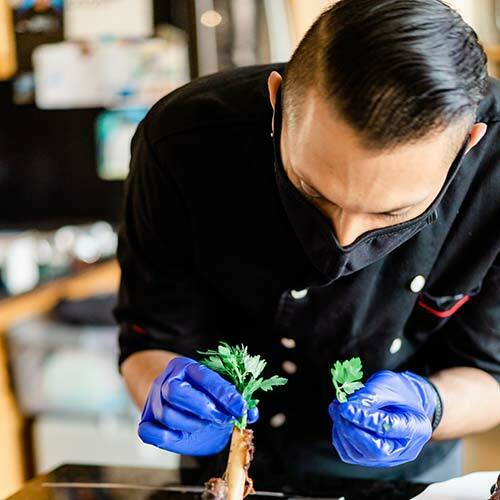 Jeremy Hakim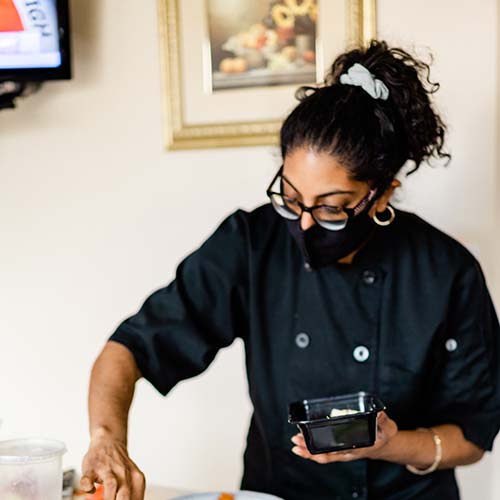 Amanda Rahim
Jamie Mudrik
Jenilee Mudrik
Par Misir
Susy Thiessen